Last Updated on June 14, 2018
In this blog, you will find the MPPSC 2015 top-25 Candidates mark list. While announcing the final merit list, Commission used to publish this list.
This list includes the candidate's mains and interview exam marks also. So, you will get to know that how top candidates perform in Mains and Interview exams. Also, You can set your target, to get into the Top-25 list of next year. We are also planning to organise some live sessions of these selected officers on our Facebook page.
MPPSC 2015 result was declared on 19th April 2017. But recently Commission has revised the selection list because of some technical mistake. You can check the MPPSC 2015 full result here.
[maxbutton id="13″]
So, Here is the list of Top-25 Candidates who is going to be officers 🙂 :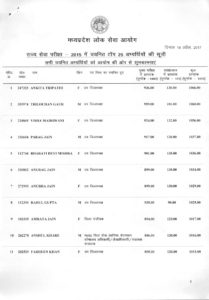 ---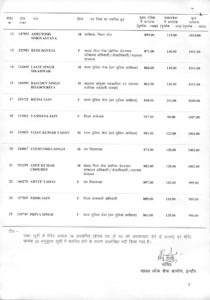 In this list,
Total Male Candidates : 11
Total Female Candidates : 12
So, you can see that If you are a female candidate you can not only crack this exam but can also secure top rank. Now a days, female is leading in every field, So in the MPPSC also. (Recently We have got our first Full time Woman Defence Minster)
You can also check that, If you want top rank, you have to perform well in Mains as well as in Interview also. So keep preparing well for your exams.
Disclaimer : The Source of this Information is the Official MPPSC website. We are not responsible for any mistake. We are trying to provide you best authenticate information related to MPPSC Exam. Still, If you have any problem with content, you can contact us at mppscclub@gmail.com